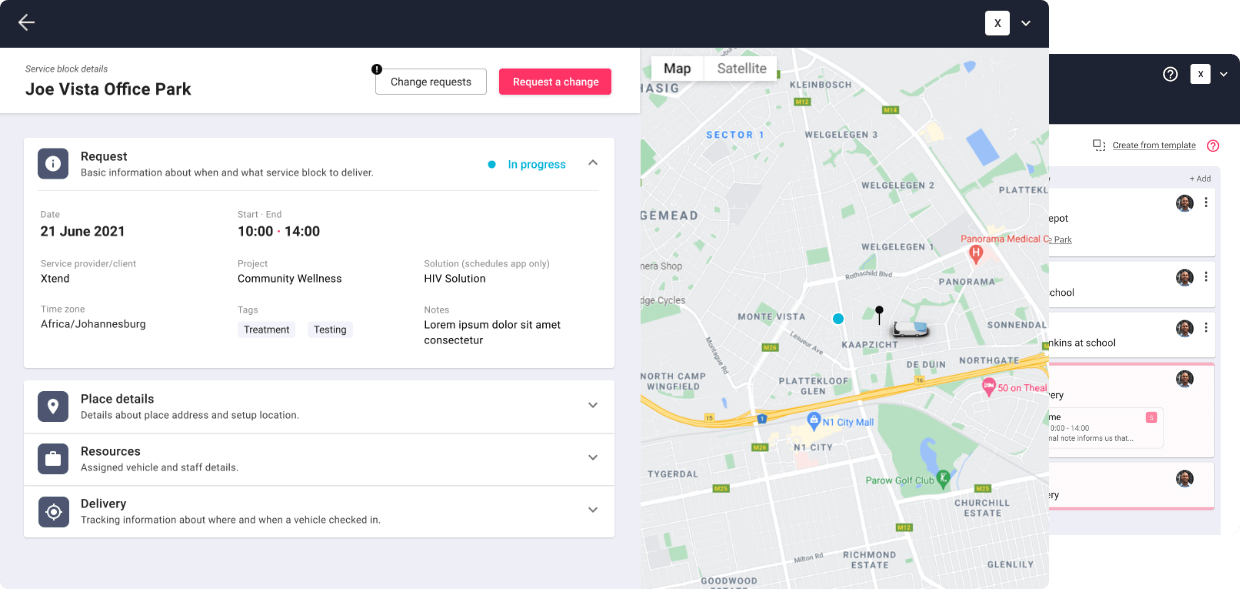 Plan ahead
Scheduling is a core feature of Guud and allows you to plan the upcoming days or weeks of service delivery. Guud helps you to utilise your resources effectively and avoids conflicts on operating days. The professionals working on your Mobile are automatically kept in the loop as you create a new or tweak an existing schedule.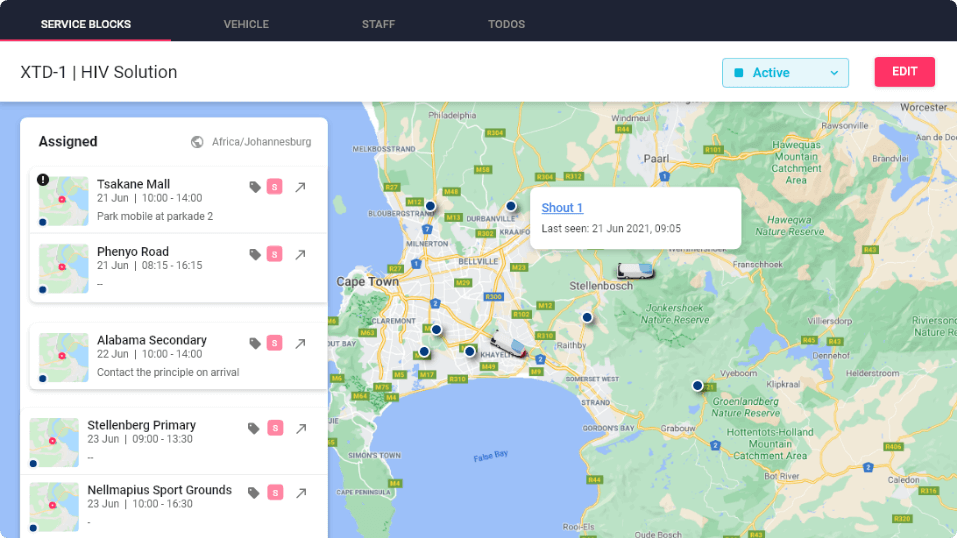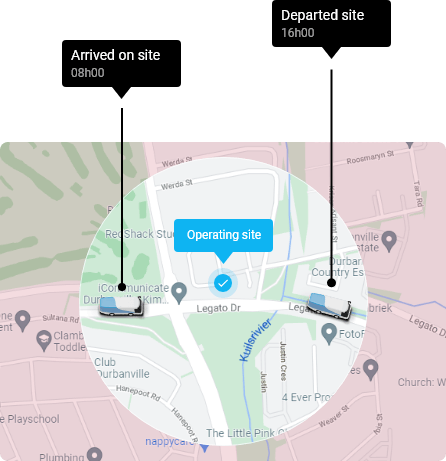 Track service delivery
Guud leverages vehicle telemetry, information from staff apps and other metrics to give you an up to date picture of your project. Know exactly when your mobile left the depot, when it arrived on site and when the team started their service.
Offer project insights to stakeholders
Project insights can optionally be shared with internal or external stakeholders. The stakeholders are able to see where their mobiles are currently and what service they are engaged in.

Stakeholders can also send you requests to deliver a service on a particular date and site.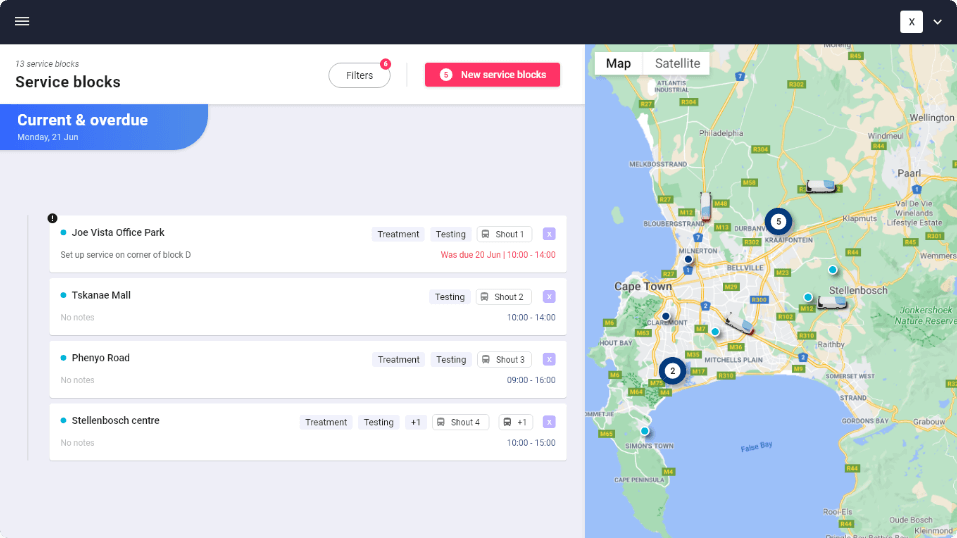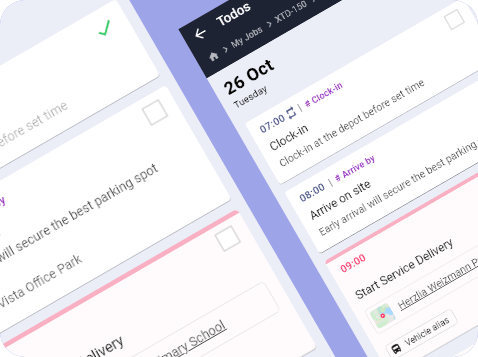 Manage a remote team
A dedicated app guides the professionals that work on the mobile through every step of their working day. The app is driven by the schedules that you create. It makes it clear when and where they are expected to show up to render their service - this saves you precious time.
---